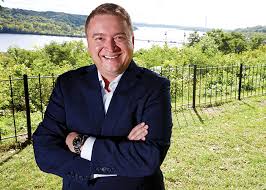 Stillwater Mayor Shares Some Early Employment Memories – St Croix Valley Magazine
Mayor Ted talks to WCCO's Ali Lucia about the St. Croix flooding in Spring 2019. WCCO
Stillwater honor's fallen Officer Parise: WCCO
Kozlowski Re-Elected After Running Unopposed – Collins joins Kozlowski, Polehna to Stillwater city council – The Stillwater Gazette
Stillwater to build 15-foot tall temporary wall for St. Croix River flooding – KSTP Eyewitness News Channel 5
Ballots set for November election – The Stillwater Gazette
Stillwater Revitalized after Bridge Closing –   KSTP Eyewitness News Channel 5
Developers Drop $30 Million on Downtown Stillwater as Traffic Issues Ebb – KSTP Eyewitness News Channel 5
In the Press for the 2014 election:
Channel 5 Eyewitness News, Oct 26th, 2014: Stillwater Considers Banning All Overnight Street Parking Downtown
Stillwater Current Oct. 22nd, 2014:Watch the Stillwater City Council, Mayoral Forum Online
Star Tribune Oct. 17th, 2014: Key Washington County cities could see turnover at mayor
OpposingViews.com Sept. 20th, 2014: Ted Kozlowski Looks To Become Mayor Of Stillwater, Minnesota
Star Tribune June 7th 2014: Two File for Race to become Stillwater's New Mayor
Pioneer Press June 3rd, 2014: Stillwater Mayor's Race Draws 2 Candidates
Star Tribune May 14, 2014: Embattled Stillwater Mayor Won't Run for Re-election
Pioneer Press May 14, 2014: Stillwater Mayor Will Bow Out After Two Terms
Stillwater Current May 14, 2014: Ted Kozlowski Announces Today That He Will Run for Mayor 
Star Tribune March 2, 2013: What's Next for Stillwater Festivals
Star Tribune March 23, 2013: Viewpoint: Teaching the Secrets to Online Sales
Star Tribune: October 26, 2012: Many Washington County Cities Could have New Leaders
Latest Article: 
"Ten years is enough," longtime Stillwater, Minnesota, mayor Ken Harycki announced in May of this year.
With that announcement, a gaping void opened up in the city's political structure – one that the next generation of local political leaders is eager to fill.
Ted Kozlowski, President of DemandQuest Marketing Institute, was elected to city council in Stillwater in 2013. After what has generally been regarded by his constituents as a successful run, he is now on the way to becoming the city's new mayor.
Kozlowski announced his bid for mayor earlier this year, and in a statement, he acknowledged his desire to help improve the future of the city.
"After speaking with many residents, business owners, fellow council members as well as many county, state and federal legislators about the future of our town, both the opportunities and the challenges we face, it's with their encouragement that I am proud to announce my candidacy for Mayor," he said.
In November 2013, Kozlowski was elected to Stillwater City Council as a Ward 2 representative, but his devotion to and love of Stillwater is nothing new. Kozlowski created and still maintains the We Love Stillwater page on Facebook, and both he and his wife Rachael have been actively involved in various organizations in the community.
Kozlowski's passions are not limited to community service. The mayoral candidate has an established resume in the fields of technology and marketing. As President of DemandQuest Marketing Institute, he leads a learning institute devoted to teaching students the most advanced and current marketing Internet marketing strategies.
Currently, Kozlowski lives at home with wife Rachael and his two daughters, five-year-old Amelia and three-year-old Evelyn. November 4, Election Day, is quickly approaching, and Kozlowski said in his candidacy announcement that he looks forward to helping move the community forward.
"Serving our community as a councilman has been one of the most rewarding experiences of my life," Kozlowski said. "There are some very exciting things that are going to happen in our city over the next few years. I wish to continue to have a voice in the process and work with our residents to ensure these changes have a positive impact on Stillwater. I look forward to speaking with as many residents as possible over the next few months to get your input and ideas of how we can make a better future for our town."