We are working on a "meet candidate Kozlowski" event with a date & venue still being decided. I've been door knocking and meeting some really great people and am consistently amazed at how many really fun and interesting people I meet. I'm working hard at getting to every door in Stillwater but in the meantime if you have any questions or would like to chat feel free to give me a call 651.300.4993 or email me at TedForStillwater@gmail.com. You can also find me on Facebook, LinkedIn and Twitter.  I would also encourage people to talk with the people I work with. Talk with my fellow council members Tom Weidner, Mike Polehna, Doug Menikheim & Dave Junker. Talk with our great city staff, police & fire departments, our County Commissioner Gary Kriesel, State Senator Karin Housley, Congresswoman Betty McCollum & State Auditor Rebecca Otto.
About Ted: 
Ted Kozlowski attended Stonebridge Elementary, Stillwater Junior High and Stillwater Senior High. He has a B.S. in Political Science and Philosophy from Edgewood College in Madison, WI. After college Ted moved to San Francisco where he worked in technology sales and marketing. He is currently the Co-Founder and President of the DemandQuest Marketing Institute in Minneapolis. He's been a featured speaker and teacher throughout the USA representing companies such as Network Solutions, The Institute for Entrepreneurship at the University of North Carolina, Homestore.com, Computer Associates and many more. He has shared his expertise on social media strategy, Google AdWords Advertising, Google Analytics and InBound Marketing with advertising & marketing professionals from local chambers to national conferences focusing on the strategy and tactics behind successful online advertising.
Ted is currently serving as City Councilman for the City of Stillwater in Minnesota representing Ward 2. When he's not teaching, consulting or working on improving Stillwater, Ted can be found boating on the St. Croix River or skiing with his wife and two daughters.
Professional Degrees/Designations: Current City Councilman of Stillwater Representing Ward 2, Parking Commission Member, Liaison to the Stillwater/Oak Park Heights Convention of Visitors Bureau, Google AdWords Certified Expert, Google Analytics Certified Expert
Member/Volunteer at: Yellow Ribbon Commission, Washington County Historical Society, ArtReach St. Croix, Community Thread, Valley Outreach, MNSearch,  Minnesota Interactive Marketing Association (MIMA), MN Council of Nonprofits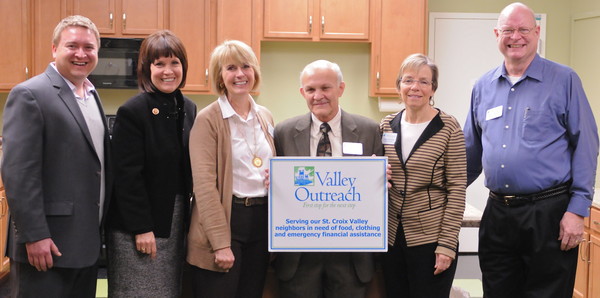 Stay in touch with Ted online
Facebook: Facebook.com/TedForStillwater
LinkedIn: LinkedIn.com/TedKozlowski
Twitter: Twitter.com/TedKozlowski